Business
Get Your Air Source Heat Pumps Installed by Specialists Today!
With a dream of every household being a warm and energy saving one, the UK Government is providing Air Source Heat Pump Grants to home owners, under the Boiler Upgrade Scheme (BUS). As a part of this scheme, we at Warm Front UK, are here to help you in your application and installation process.
The Air Source Heat Pump Grant, 2022 specifies a long list of eligibility criteria, and only those who qualify, will be able to get installation of various low cost high efficiency heating systems, such as – Boilers, Heat Pumps, Storage Heaters, Central Heating, and Insulation of Loft, Solid or External Wall, Room in Roof and Wall Cavity.
Applying for these grants on our website is as simple as one-two-three-four. All you need to do is follow these steps:
Take a 2 minute survey to check your eligibility for the grant and click submit;
Once our office checks your application, we forward your details to an approved Installer (you just have to sit back and relax);
The Installer then carries out a survey at your property to make sure everything is in order. They will check your existing heating and insulation, while you just have to wait and watch;
Once the survey is complete, and everything checks out, your new heating system is installed. Now all you need to do is chill out with your new heating system!
All the low income households, that receive the following benefits, and have a Home Energy Performance Certificate (EPC) of E – F – G, are eligible to receive these Air Source Heat Pump Grants:
Child Benefit
Child Tax Credit
Employment & Support Allowance
Housing Benefit
Income Support
Job Seekers Allowance
Pension Credit – Guarantee
Pension Credit – Savings
Universal Credit
Working Tax Credit
Warm Front UK, operated by Carlo Lega, is a part of the Government's Energy Company Obligation (ECO) Scheme. Carlo Lega is a certified grant specialist, with10 years of experience of Grant Schemes and Door-to-door Sales under his belt. In case you have already applied for a grant but haven't been called back within 7 days, chances are that your application has been rejected. You could always give us a call on 01902 753404, and we would be happy to look into this matter for you.
Warm Frontuk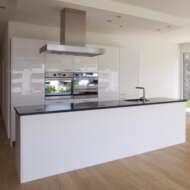 The Government of UK is providing Heat Pump Grants to low income property owners in the UK & Wales. For more information, please visit: https://warmfront.uk/